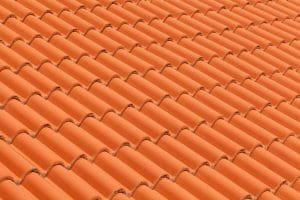 If you have a tile roof and don't want to pay someone else to clean it, then there's good news for you: There is another option. At Hydro Tek we offer a wide range of pressure washers, many of which are up to the task of cleaning a tile roof. Read on to learn more and don't hesitate to reach out if you'd like to learn more about our products or get expert advice on what will work best for your needs.
The tools and equipment needed for cleaning a tile roof
We recommend using a pressure washer to clean off your tile roof. It's the best way to get rid of debris, mud, and other issues. That said, we also recommend not using a high pressure as it can eventually erode the roof and its protective layer. In additional to a pressure washer, some of the tools and equipment you'll need include:
Chemical roof sprayer. If you're going to use chemicals to clean your roof then you should have a chemical pump that can spray the roof from the ground. You never want to transport the chemicals up to the roof as the weight can be an issue and any accidents could lead to chemical burns.
Cleaning chemicals. You have options. Some of the most popular choices are sodium hypochlorite and sodium peroxide. The right solution depends on what you need and the type of tile roof you have.
A pressure washer. We suggest setting it to 1200 – 1500 psi to get rid of any visual debris and twigs.
Respirator. If you're spraying chemicals then you should have a respirator to avoid breathing said chemicals in.
The right clothing. Remember that you're likely to be out in the sun for hours. Bring clothing that protects you from chemicals and the sun.
Ladder with ladder legs. This is the most stable option and we also recommend tying it to the gutter for added protection.
Eye protection. You need eye protection both to protect your eyes from chemicals and also to protect them from debris.
Fall safe protection. If you're spending time on a roof then you should have a harness and fall safe protection. A fall, even from a short distance, can be devastating and life-changing.
These are the tools you'll need to clean the average tile roof. Note that your roof may require more or fewer tools and resources based on the type it is and the type of damage that has been done to it.
We can help you get the tools you need
We know that you may have questions about what equipment you need. That's why we're happy to take your call at 800-274-9376 . Hydro Tek is proud of the products we offer and the experience and expertise of our employees. If you have questions about pressure washing then we are here with the answers.