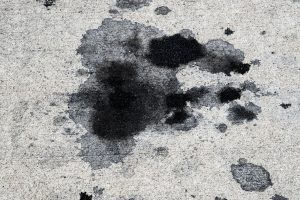 If your business cleans concrete then the tow and stow wash cart is a must-have. There are many reasons we feel so confident recommending it, including the fact that, like all of the Hydro Tek equipment you can buy from us, it is made in the United States at our ISO:9001 certified factory right here in Redlands California. But that's not the only reason. Keep reading to find out why we are so confident in recommending it, and then reach out at Hydro Tek to learn more or get a quote.
It's Incredibly Compact Size
One thing our clients love about this particular machine is that it is so compact. In fact, it is less than 7 feet by 4 feet, which means it can be towed not just on sidewalks but just about anywhere. If you want to avoid the inconvenience of a trailer that has limited options regarding where it can be towed, then this may be a good option. It also has a fold-up tongue for even more compact storage.
That's not all! This option also comes with stainless steel eels both for inlet and high pressure hoses. Not only does this mean that you get easy rollup and storage, but you never have to worry about rust or corrosion – this can significantly lengthen the lifespan of your machine.
You Have Total Control Over How and Where it is Used
You get total control over how you use this tow and stow wash cart. What do we mean by that? We are talking about a full 20 different combinations of hot or cold water pressure washers. This means you can get concrete clean, but it also means you can remove gum, can get rid of graffiti, can clean quads, and can use this just about anywhere – including food courts. You can choose between a 200 or 270 gallon water tank, which means you can clean even in an area with a limited water supply.
It is More Portable Than You Can Imagine
We know that half the reason you want a cart like this is because it is so portable. You will appreciate that this has a four-wheel design that includes a pivoting tongue. What does that mean for portability? It means that not only is it as portable as possible, but the low tongue weight makes it easy to tow whether you have a small pick or a utility vehicle.
Finally, let us talk about safety. Not only do we use the highest quality parts on this machine, but we take extra care to make it as safe as possible. As one example, consider the parking brake that engages when the tongue is locked into an upright position. This gives you secure parking and storage – not to mention maximum peace of mind.