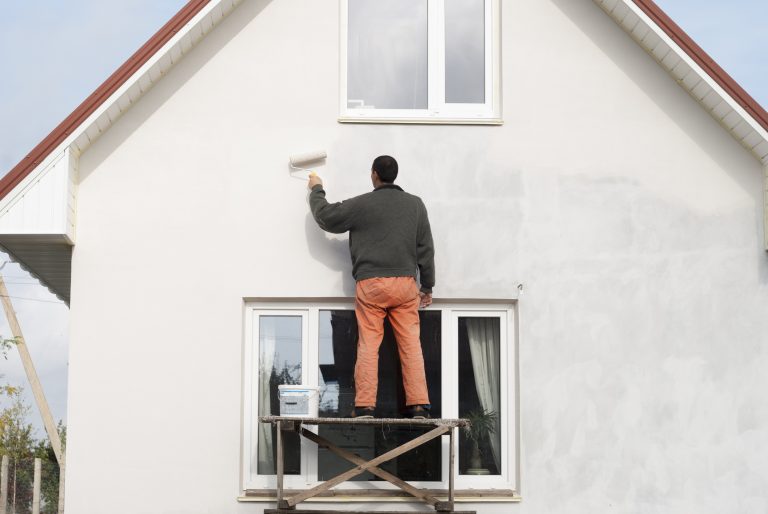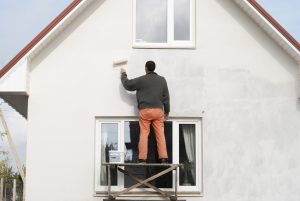 If you wish that you had a bright, beautiful exterior on your home, but you don't want to pay thousands of dollars for someone else to fix it for you, then you may be considering painting it yourself. At Hydro Tek we are not experts in this process but we can tell you about the basic steps involved. Make sure that pressure cleaning your home is done before you start.
Preparation is the Most Important Step in the Pressure Washing Process
There is nothing more important than properly preparing your home for washing. This requires the right pressure washing equipment and accessories. Start by scarping any loose paint or using a wire brush to get the loose paint off. If you see chalking, which is just a normal part of paint getting older, it will need to be pressure washed off or sanded off. Just make sure that you are using the right pressure as pressure that's too high can end up damaging the home.
If the old paint was a glossy finish, then you will need to sand it well enough that new paint can adhere to it. If you have oil paint, then you'll need to sand it vigorously or repaint it with an oil paint – just be careful. Latex paint can just peel off in sheets if not properly prepped. If you're nervous or not entirely sure about what to do, paint a small area and then check it in the morning.
You Must Re-Caulk
While you technically do not have to re-caulk the exterior of your home after painting it, we strongly recommend doing so. Go around and look for caulking that is shriveled and / or loosened. Do a nice job – it is more important than you may think. Too often homeowners skip this step and end up with bare wood that draws moisture out of the caulk – which can cause serious water damage in the future.
Protect the Landscaping
You do not want to get done with the hard work of painting your home, only to discover that there is a huge mess in your yard. From paint chips to trampled shrubs, to drips on the sidewalk, to painted trees, there are many ways you can accidently damage your landscaping. Of course, simply being careful is an essential part of protecting your landscaping, but you can also cover things with plastic and drop clothes, and tie back shrubs that are in the way.
If you end up with paint on cement or concrete, you can also use your pressure washer to get rid of it. If you have questions about which pressure washer to use, contact Hydro Tek at 800-274-9376 now and we will look forward to helping you.