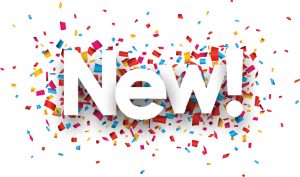 At Hydro Tek, we pride ourselves on providing the highest possible quality of products to our clients. Part of that service means offering a wide selection of products. While we've met this high goal for ourselves, we're happy to announce that today you can purchase a high flow natural gas pressure washer. Read on to learn more about how you can special order this model and then reach out to us at 800-274-9376 for more information.
We are responding to requests from our customers
It may be true that a high flow natural gas pressure washer is not the most in demand pressure washer on the market. In fact, that's why we haven't always carried it. That said, we've had requests from customers and we listen to those requests. When we heard repeatedly that you wanted a high flow, natural gas stationary water pressure, we decided to act on it.
We know this isn't a model that everyone wants. That's why we've added an option to special order it. We've priced it as attractively as we can and think you'll appreciate the national pressure washer sales that can make it even more affordable. We spoke with several distributors to find out what attachments would be best for this model. Based on their feedback, this model includes two guns and two hoses standard. We believe this is the best option based on the lower standard heat rise of this model compared to others.
What to expect from these pressure washers
If you're using a single active gun, then you can expect your water to reach 200 degrees. If you activate the second gun, then the temperature rise is going to reduce to 80 degrees higher than whatever your incoming water temp is. These are maximum temperatures but if you need your temps a little lower, just adjust the thermostat down to where you need it.
We use an eight-spiral coil that's machined to reduce the possible water restriction of the half coil pipe. This gives you all the pressure you want and need – plus the reliability you have come to expect from Hydro Tek. The new model numbers on these are HN30008E3G and HN30008E4G.
Turn to us for every one of your power washing needs
At Hydro Tek, we don't just want to be the company that you come to for one or two power washing needs. We are your one-stop shop. You can turn to us for both cold and hot water pressure washers and a whole lot more! Do you need pressure washer accessories? We have you covered. Are you searching for industrial vacuums? We have you covered there too. From trailers and tank skids to water recycle systems, we are here for you.
To learn more about your options, or to get your order started, reach out to Hydro Tek at 800-274-9376 today. We are ready to help you get the equipment you need at prices you'll swear are too good to be true.