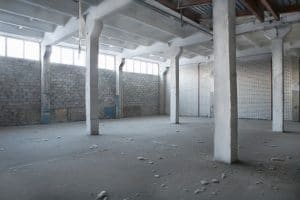 Cleaning concrete surfaces has never been easier, thanks to the Hydro Twister surface cleaner. We're proud to offer this innovative option that can truly change the game. Read on to learn more about it. If you have questions about pressure washers or their accessories, please reach out to Hydro Tek at 800-274-9376 for help.
This cleaner connects right to your pressure washer
What's great about the Hydro Twister cleaner is that it attaches to your pressure washer. This rotary surface cleaner gives you more consistent cleaning than you'd get if you were standing there with a wand. Plus, you don't get as tired – and you don't need to pretreat the area of with soap. It can save both time and money.
This is a flexible option
This isn't a cleaner that requires specific equipment to run it. In fact, it can work on cold water or it can work on hot water all the way up to 250 degrees. It works with numerous models and helps cleanup a long list of surfaces. In short, it's the flexible option you can snap on in a jiffy when you need tough cleaning power without using a ton of detergent.
Choose from several different models
When you work with Hydro Tek, you'll have access to a number of models of the Hydro Twister. You can clean just about anything you want with it, from dirty patios to tile flooring. From garages to marina docks, it can handle it all. Our clients have used this accessory to clean up school yards, restrooms, warehouses, factories, concrete parking lots, service stations, tile flooring, stadiums, loading docks, and much more. It can even clean up mildew, moss, and mold.
Get the job done faster and use less water
This product lets you clean a surface at least ten times as fast as a hand wand and up to twenty times as fast. You'll also use a lot less water, which is great both for costs and for environmental reasons. This product uses a spray bar that rotates right above the ground. As a result, you get the space cleaned not just quickly but thoroughly. It can also handle tough substances like grease much more efficiently and effectively than a hand wand.
Consider the Trident Hydro Twister
Though we do offer numerous models, a top option is the Trident Hydro Twister. Compared to other similar options in its class, it can clean up a lot more square footage. We have a propriety spray arm made with aluminum and that has compound angled nozzles. Not only do these clean up edges, but they can actually move water to the side to ensure that there's more impact on what's cleaned. You can also trust that our products are stainless and rustproof.
In short, Hydro Tek, has the best options for you. If you want to clean more space with less waste – and get it done a lot quicker – then you want to get ahold of us at 800-274-9376 to learn more about your options.