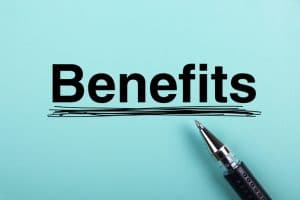 If you're in need of a commercial or industrial hot water pressure washer then you've certainly come to the right place – Hydro Tek offers incredible machines that can meet a wide range of needs. Our latest beast that we're quite proud of is the all new HE series. This is an eco-friendly, 100% electric hot washer that will blow you out of the water. Read on to learn more about its benefits and then contact us at 800-274-9376 to find out how you can carry them.
There are no hazardous fumes with this pressure washer
Gone are the days when hazardous fumes were simply an accepted part of power washing. The HE Series is an totally exhaust free unit that has no emissions or fumes. This makes it perfect not only for the eco-friendly company but for those who need to use it indoors. There's no need for combustible fuels, thanks to the 460V, three-phase power. It means the end of filling fuel tanks, worrying about emission requirements, and changing oil filters.
Maintenance is a thing of the past
The heating system used on this power washer is uniquely maintenance free and utilizes galvanized pipe. The heating system gets water to 250 degrees F instantly and consistently provides hot water until you turn it off. The frame has been powdered coated to protected all the vital elements that make this unit run in even the world's harshest environments.
Rust can be a concern of the past
The motor cover and coil enclosure are both made of stainless steel that's 100% rustproof. Why worry about corrosion when you can simply purchase the best power washer in the business and make that worry a thing of the past?
There are a lot of benefits of 100% electrical operation
You know that electric operation means you get to enjoy emission free heating, which is enviro-friendly, doesn't have fumes, and skips the emissions, but those aren't the only advantages to this type of system. You also eliminate the need to worry about storing or transporting combustible fuels.
Save money and get what you need more quickly
Our unique Rapid Sequence Heater gets you hot water right when you need it, offers an unlimited supply, and doesn't require you to wait for huge tanks to heat up. What's more, you don't have to pay energy costs of keeping water heated in case you need it. Our Smart Start Technology works to stage startup automatically to prevent surging at startup. Worried about circuit overload? This prevents it.
These are just some of the advantages. If you want to know whether this is the right unit for your location to sell, or you want more information on our other products, reach out to Hydro Tek at 800-274-9376 . We are passionate about this business and work tirelessly to bring you the best possible products to pass on to your clients.