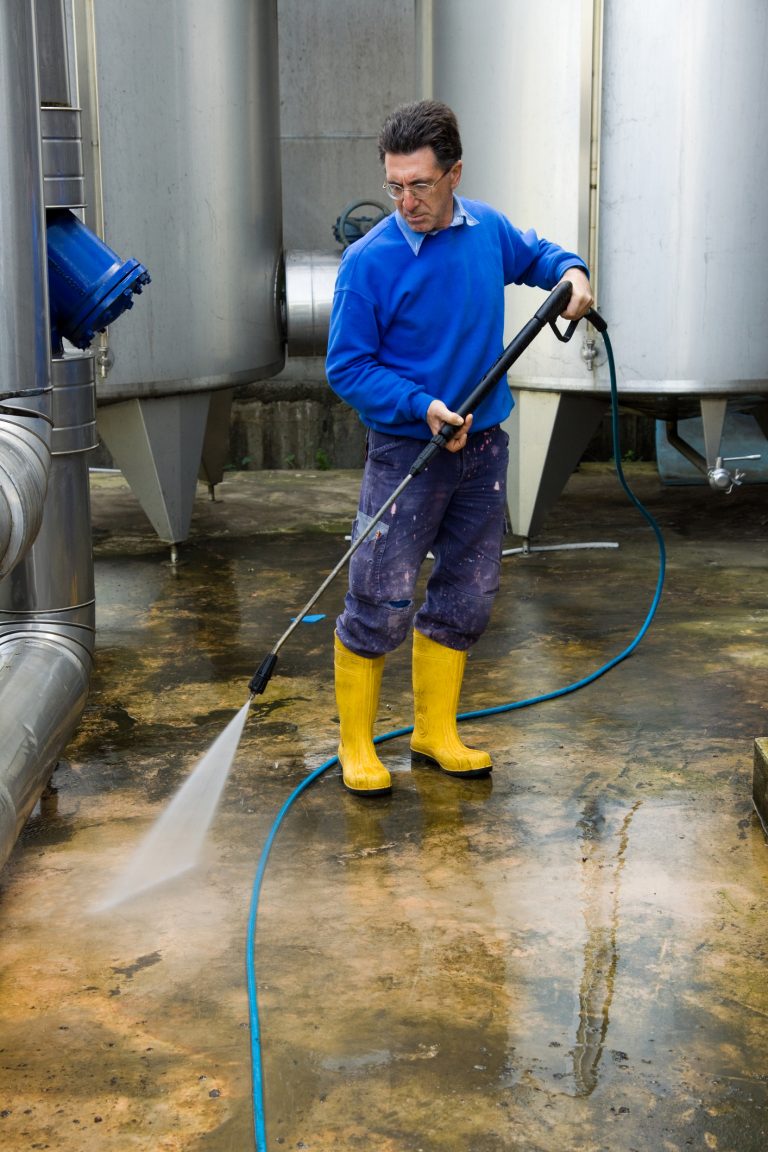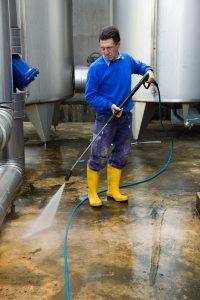 How important is it that your company chooses the right pressure washing equipment? It may seem that this is a low-stakes issue that comes down to a comparison of cost and value but in the end, it is actually a much more serious decision to make. Keep reading to find out why your production facility needs the best pressure washing equipment you can find and then contact Hydro Tek at 800-274-9376 to get it.
We Are Here to Provide the Right Solution for All Production Cleaning and Maintenance
Before you read on, let us tell you that you have found the company to provide professional pressure washers for all needs. Whether you are a pig farmer or a wine producer, we have the solutions you need. The following information is provided to give a general sense of how pressure washing equipment falls into the realm of production maintenance but we invite you to discuss your specific field with us to get answers to your unique needs.
Agricultural Production Facilities Can Reduce Pests and Sickness
Anyone who has worked in an agricultural production facility knows that reducing pets and sickness is half of the job. How can this be done? With regular cleaning. The best way to provide maximum cleaning results is with the best equipment – and that equipment will undoubtedly be a pressure washer.
Stay Up to Date on the Latest Hygiene Requirements
There is no question that hygiene requirements and environmental regulations are getting stricter by the day. There is also no question that trying to keep up with these ever-changing regulations and requirements can result in taking time away from your primary business. However, when you have pressure washing equipment that can adapt to the exact pressure and temperature you need, this will be much easier.
We Offer a Wide Range of Pressure Washing Equipment
There are many different pieces of equipment that can help boost your production facility. Whether you need vacuum systems or floorcare equipment, a mobile unit or a stationary unit, we have you covered. We provide cleaners, a wide range of pressure washers, and a host of accessories. What's more, our staff is highly experienced and knows how to help you find exactly what you need.
Looking for More Eco-Friendly Options? We Have You Covered
There are dozens of reasons to consider finding ways to be more eco-friendly, including the fact that it can actually save you money. Our water recycling systems can help you reuse the water you use to clean your facility.
If you have questions about our products or services then we strongly recommend you contact Hydro Tek at 800-274-9376 for help. Our staff is standing by to provide you with all the information you need to get the exact products you need.