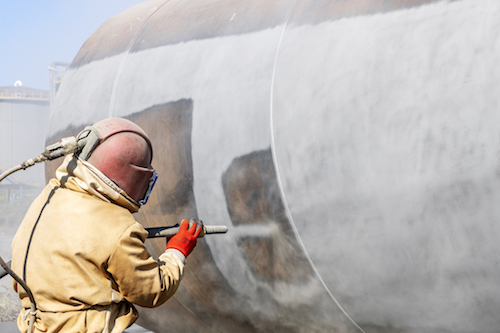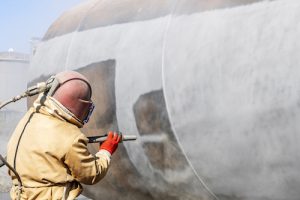 If you have a coating to remove then there is one tool you need: A pressure washer. The products available from Hydro Tek can provide super-powered cleaning for all types of surfaces. What's more, our products clean off your surfaces quickly, efficiently, and with a minimum of manual labor. Whether you are metal prepping or removing graffiti, you have found the right products.
It is Often Necessary to Remove Coatings
If you are going to put a new finish on a surface, and there is an old coating visible, then it is likely you will need to remove that coating. At Hydro Tek we offer a wide range of pressure washing equipment that can help remove old coatings quickly and easily.
Complete Any Number of Coating Removal Tasks with the Help of
Hydro Tek
Our equipment can help in innumerable ways. Do you need to prep a surface for painting but first remove the old paint? We have you covered. Are you dealing with algae and mildew? Or do you want to remove a powder coating? Our products can help with both. From wet sandblasting to graffiti removal to surface cleaning, you will not find better options than the ones you'll find from us.
Clean Your Surfaces Smarter with Our Easy-to-Use Equipment
When you choose the pressure washers from Hydro Tek, you are choosing equipment that is easy to maintain, reliable, and simple to use. You may be shocked to discover just how much more productive and efficient your team can be when using Hydro Tek products versus the competition.
For example, consider one of our high-flow models that can actually handle two wands at once – that is double the productivity of most units, which can only handle a single wand at once. We also offer models that are safe to use in indoor workshops, or portable models for outdoor needs – no matter what you need, we have it.
There Are Many Reasons to Choose Hydro Tek
We are not the only company selling pressure washers but we are the best. When you choose our products, you are choosing products made in the United States. We use only the highest-quality engines and pumps made for industrial use. Our construction is made from stainless steel to protect against corrosion – even if you use our equipment daily in damp and dirty conditions.
Before we send out products out, they must pass a 47-point inspection. If they do not pass all points then they do not leave our manufacturing facility. These are just a few of the ways you can trust that when you choose our parts, you are choosing the highest quality parts on the market. Contact Hydro Tek at 800-274-9376 if you have questions about your options.