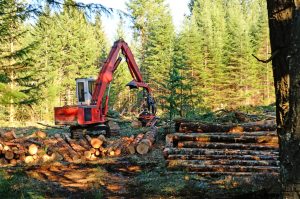 Whether you're already selling pressure washers to your customers or you're thinking about adding them to your inventory, Hydro Tek is excited to do business with you. We know that it's common for our clients to think of our quality equipment in just one or two applications but you may be surprised to learn what some of our end users use our pressure washers for. Here are six applications that may surprise you.
Coating removal washer

For companies or individuals who are constantly removing graffiti, prep cleaning metal, or other things that require the removal of coating, a pressure washer may be just the thing for them. These pressure washers can clean a long list of surfaces quickly, easily, efficiently, and without much manual labor at all.

Off shore rig washer

From cleaning up a small oil spill, to hose drilling mud right off the rig, to a number of things in between, hot water pressure washers can handle a lot more than you may imagine. Don't forget that Hydro Tek is also here to supply mobile systems that can reach virtually any part of an offshore rig.

Oil spill cleanup

Of course, an off shore rig isn't the only place your clients may deal with a minor oil spill. Our mobile units are perfect for any type of environmental cleanup – especially when they're paired up with a high powered vacuum system. The equipment available from Hydro Tek makes it easy to clean up oil-coated objects and to capture and get rid of the contaminants.

Logging equipment washer

When you think of logging, what's the first thing that comes to mind? If you worked in the logging industry, the answer would likely be: Mud. There's a ton of heavy equipment required by a logging businesses, and that equipment gets dirty every time it's used. Whether it's crusted with mud, has engine fluids, grease, or oil on it, the opportunity for logging companies to instantly blast their equipment clean is one they won't want to pass up.

Oil field equipment washer

Oil field cleanup is notoriously difficult and messy, but it just got a lot easier with the SS portable pressure washer available from Hydro Tek. It can be mounted to a truck or on a trailer, and can be driven almost anywhere – even the most remote location. This is a great way to keep pumping and drilling equipment clean and in good operating shape.

Roof and concrete cleaner

Anytime a person sees mold, mildew, moss, or dirt, they're going to find the place they're in to be dirty, old, and unappealing. Depending on the type of business in question, this can easily lead to losing clients. The good news is that there are numerous pressure washers available from Hydro Tek that can meet any needs.
Are you ready to learn more about selling our incredible pressure washers? Then reach out to Hydro Tek at 800-274-9376 .