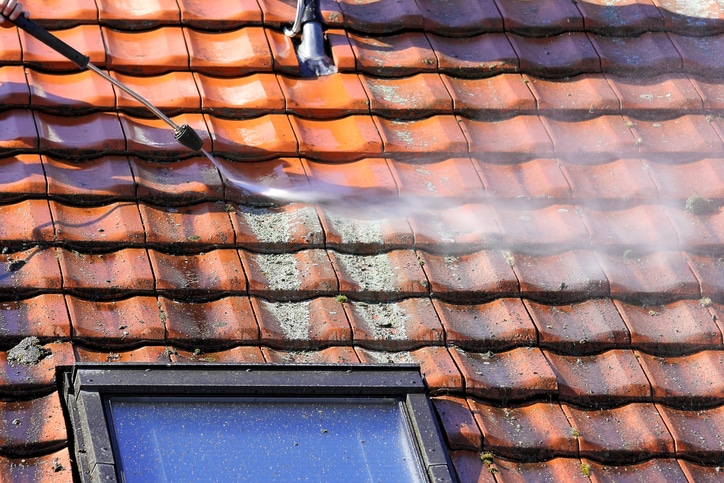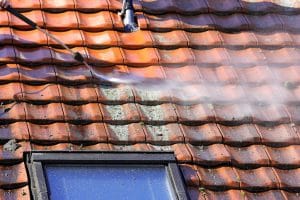 As you market your pressure washers and accessories, make sure your distributors are up to date on all the ways in which pressure washers can help their customers get their homes ready for winter. Following are six examples. Read them to see if any apply to your region. If you need help ordering, or have questions about our products, reach out to Hydro Tek at 800-274-9376 .
Cleaning the exterior of a home

Before it freezes in many parts of the country, it's a good idea to take away around your home to see if there are dirty areas. This should include looking for dirt but also mold or even moss. Using a pressure washer to get rid of these issues before snow comes is a wide idea. Choosing the right pressure washer allows an individual to get rid of stains and plant growth from vinyl or brick.

Get rid of leaves from gutters

Gutters are an essential part of any home's structural integrity. They keep water from pooling on rooves or down walls. That said, if they're full of leaves, sticks, and other debris, they won't work well. That's why we recommend carrying gutter cleaner accessories that make it simple for users to get rid of dirt from gutters. They won't need a ladder and they won't have to climb on the roof. They can get rid of dirt and grime from the safety and comfort of the ground.

Get vehicles ready for salt

Pressure washing a car is a great way to get it clean and clear so it's easy for wintertime salt to be washed off. Just remember that higher PSI pressure can peel the paint right off of a car. That's why we recommend using gentle cleansers and low pressure PSI. Once winter is here and the salt starts to stick, a quick brush can get it off with ease – as long as the car was clean to begin with.

A clean driveway is a safer driveway

Ice and snow packed in a driveway can make it a hazard. The water that melts from snow and sleet can get below the concrete of the driveway, freeze, and expand. This can result in minor issues like cracks or huge foundation issues. This is why we recommend getting of paint, oil, gas stains, etc. from the driveway. A pressure washer with a rotating is the best option for many people. Surface cleaners may be needed, depending on what the stains are.

Give the deck a bath

Decks look fresh and beautiful when clean, but can look dirty and warped when dirty. If they're not cleaned regularly, mold, mildew, and moss can take a toll. Once again, it's pressure washers that make it easy to keep a deck clean.

Clean your patio furniture before putting it away for the winter
If you're going to be bringing in patio furniture, such as chairs, tables, etc., you don't want to drag in mud and dirt with you. Pressure washers can make short work of cleaning them off.
These are just a few of the selling points of pressure washers in fall months. Reach out to Hydro Tek at 800-274-9376 or online to find a distributor near you.