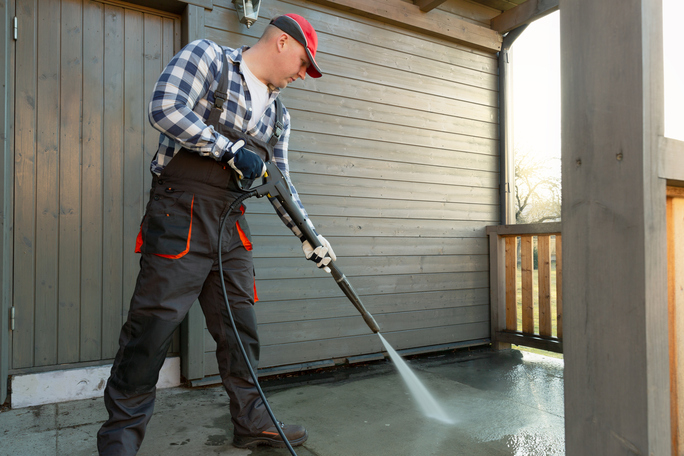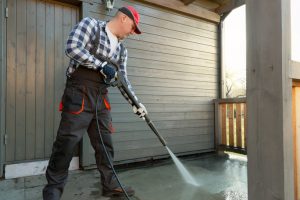 Biosecurity has never been so important to the success of your facility. The good news is that there are effective ways to reduce germs and in turn improve biosecurity. Keep reading to find out the five steps we suggest you take, then contact Hydro Tek at 800-274-9376 to find out how to get the right industrial power washer for your needs.
Formulate a Plan

The very first thing you must do is to make a plan. Make sure you know what you have and what needs to be cleaned. Can you get by with a standard power washer or do you need a professional model? Do you need pressure washing accessories to make the job easier? The good news is that we can make it easy: just call us and let us know what your situation is. We will provide an honest assessment of your situation and suggest the right tools.

Find the Right Cleaning Pressure

Every job you do is unique and will require its own pressure level. You must consider a number of factors to determine the right pressure. For example: how much dirt is there on the surface? Are you dealing with oil or grease? What type of material is the surface made of? How much pressure can it stand? Your pressure washer's manual will give you advice on how to set the right pressure for various situations.

Set the Temperature Correctly

When you set the temperature, it is important to know that the hotter the water is, the more successful it will be in killing germs and bacteria. If you want to get rid of most types of bacteria, you should plan to heat it to between 185 – 212F. If you want to get rid of 100% of germs, then the temperature needs to reach 311F. However, most surfaces cannot handle this heat, so choose the temperature that is safe but gets the job done.

Select the Right Detergent

Next, you will choose the detergent that is best for your project. Which one you will choose depends on what you are attempting to remove. In some cases, hot water is enough. However, you might need detergent to get rid of harder stains or specific substances. Make sure that you are consulting the local and state guidelines on what you can and cannot use, and that you are using the detergent per the manufacturer's recommendations.

Rinse Off the Surface and Apply Disinfectant

After you have allowed the detergent to soak as long as the manufacturer recommends, you will soak the surface with either hot water or steam. Get rid of as much dirt as you possibly can. Know that cleaning is important, but it just part of the process. You also need to add disinfectant.
For advice on the best hot water pressure washer, contact Hydro Tek at 800-274-9376 right away.