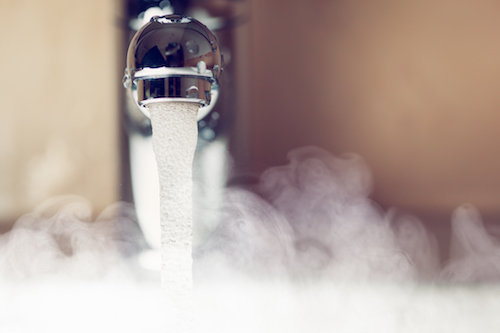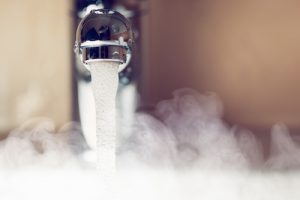 At Hydro Tek we offer both cold and hot water pressure washers. They both have their advantages and their place. However, there are some significant benefits to using hot water to clean with. Do you know what they are? Keep reading to find out and then contact us at 800-274-9376 if you are ready to learn more about the available hot water pressure washers and accessories.
You Get Better, Faster Results

Put simply, hot water cleaning is more efficient than other options. Consider this: Do you wash your dishes at home with hot water or cold water? If you are like most people, you wash your dishes with hot water and for good reason – it is the best, fastest way to get your dishes clean.

This is true with hot and cold water pressures too. One study showed that hot water could reduce the time it took to clean a surface by as much as 40%. In other instances in which the main substances to be cleaned were oils, fats, and grease, hot water was found to be four times as efficient as cold water.

Hot Water Can Reduce Bacteria and Viruses

You can't turn on the news or look at the internet without being inundated with news on how you can reduce bacteria and viruses in your home and workplace. While there are many false claims being made, one tried and true option has been used for decades and continues to work: Hot water. One study showed that cleaning a surface with clean water had zero effect on the amount of bacteria on it. When the temperature was raised to 140F bacteria was reduced by 90% and at 176F the bacteria was reduced by 97%.

Hot Water Requires Fewer Resources to Be Consumed

There are three ways that hot water uses fewer resources than cold water. First, it is efficient, as discussed above. The faster you can get a surface clean, the less water you use. Second, it requires less energy due to its shorter cleaning time. Finally, many companies and individuals who use hot water to clean their homes or properties are able to clean without any chemicals. This is great for groundwater, the environment, and the eco-system overall. However, note that if you want to sanitize, you will need to use a sanitizer.
Get Help Finding the Right Hot Water Pressure Washer for Your Needs
If you are ready to get started then we invite your call to Hydro Tek at 800-274-9376 . Whether you know exactly what you need or you need our expert advice, we are standing by to get you what you need. Call or email us today.