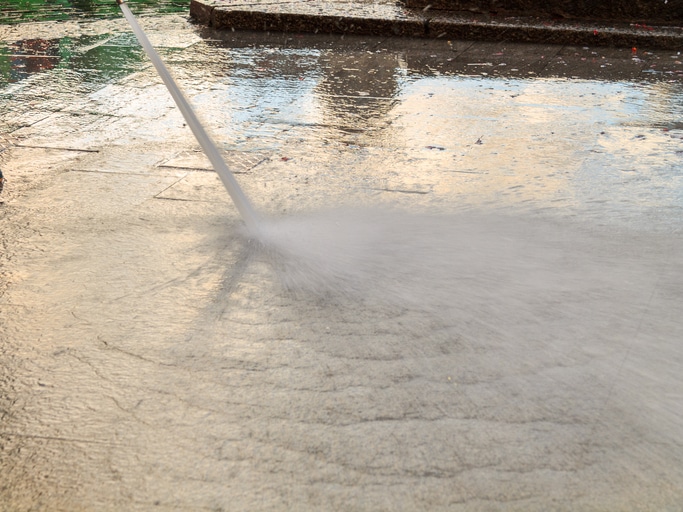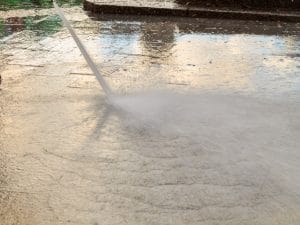 You love your pressure washer from Hydro Tek but did you know that there are a number of accessories that can make it even more effective and easier to use? Like every pressure washer we sell, our accessories are made with the highest standards in mind and with only the most durable materials. You can count on our products to work just as hard as you do. Read on to learn more about accessory options and then contact us at 800-274-9376 with any questions you may have.
The Hydro Twister Convertible Undercarriage Surface Cleaner
If you regularly clean the undercarriage of surfaces then this convertible undercarriage surface cleaner may change the way you get jobs done. It's perfect to clean off crop seeds and dirt from tractors, to get slime and oil off a boat hull, to remove mud from off-road vehicles, to get rid of grease from under cars at repair shops, and to rid motorhomes and trailers of road grime.
The Hydro Twister Roof Cleaner
The Hydro Twister Roof Cleaner does just what it sounds like – it cleans mildew, dirt, and algae from roofs. Made with rust-resistant stainless steel, this accessory will stand up in even the harshest conditions. It comes with a pressure reduction valve, wheels that won't mark, ball valve to shut off water, and a pressure gauge. You can adjust the width and height of the wheels without using tools for added convenience.
Hose Reels
We offer hose reels that can be mounted just about anywhere you want them to. They then offer a quick and easy way to store and discharge the hoses for your pressure washer. Our options can swivel as much as 180 degrees, which allows you to unroll your hoses from any direction you need to. When you're ready to go, just reel the hose on to the drum with the handle we provide. You then just set the lock pin and you can take off! Our universal mounts are made in the U.S. and come to you fully assembled.
Muck Scupper and Sledge Pump
Why invest in a sludge, slurry, or water evacuator when your pressure washer can do the trick with the right attachment? Or muck scupper and sledge pump is made from stainless steel that's durable and won't break, rust, or corrode. It was made with heavy industrial use in mind, and it fits easily into even the tightest corners. Use it like you'd use a scraper to loosen up muck.
Our design works at an angle and has been shown to perform as much as 45% better than similar sludge pumps. You can extra vertically up to two stories and the rate is as much as 15 times the flow rate of a pressure washer without this attachment. It comes with a 15 foot discharge hose but there are other lengths available. Just reach out to Hydro Tek for more information.