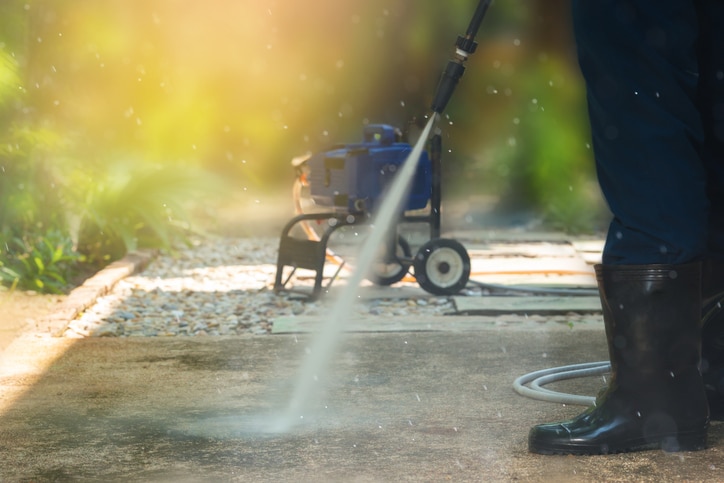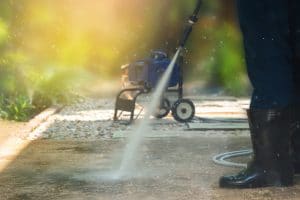 Is it really that important to keep your driveway clean? There are plenty of people who would say no. At Hydro Tek we encourage our clients to think hard about the benefits of power washing their driveways on a regular basis. Here are five reasons it's worth it. If you need advice on the right hot or cold pressure washer then we are here to help.
Cleaning your driveway can prevent damage

If you clean your driveway with a pressure washer on a regular basis, then you can prevent the growth of algae, mold, and moss. If any of these substances are allowed to grow, they can result in significant damage that results in costly repairs. Regular washing can prevent them from growing or, if they do begin to grow, can get rid of them before they cause serious damage.

A pressure washer provides fast and effective cleaning

When you use a hot water pressure washer to clean your driveway, it will be cleaned fast and thoroughly. For example, compare a pressure washer with a hose. It can take forever, especially for those with large driveways. A pressure washer gets the job done correctly within minutes and uses much less water to do so.

Your driveway will look brand new

When you deep clean your driveway, you can restore it to its original appearance. If it has been awhile since you have washed your driveway, then it is likely that grime and dirt have built up. It may seem that this is just normal wear and tear that happens over time, but the truth is that a simple cleaning could restore your driveway to look brand new.

You can skip the chemicals

If you want to get your driveway as clean as you can with your average garden hose, you are going to need a lot of tough, chemical cleaners – and you still won't get the results you'd get from using a pressure washer. What's more, you don't need chemicals with a pressure washer – all it takes is water in most cases. If your driveway has a lot of mold or mildew, then you may want a cleaner but there are biodegradable options that will get the job done.

You'll be improving your home's curb appeal

When you or a guest drives up to your home, the driveway is one of the first things they see. You may not think about it much, because you drive on it every day, but if your driveway is old and grimy, it could be leaving a bad impression on those who visit. You will be surprised by how much better your house looks when it's the backdrop for a newly cleaned driveway.
Do you need help selecting the right power washer? Do you need assistance finding the right accessories, trailers, or water recyclers? Reach out to Hydro Tek at 800-274-9376 and let us help you today.