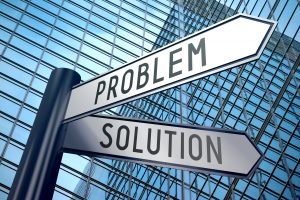 If you buy a quality pressure washer, you should expect it to work for many years to come. That said, if you have older unit that is not giving you the level of service it once did, then it may be time to make some repairs. Check out this guide for troubleshooting a pressure washer pump, then contact Hydro Tek at 800-274-9376 if you decide it's time to upgrade to a higher quality pressure washer.
Causes for Low Pressure in a Pressure Washer Pump
If the issue is that you are not getting enough pressure, then it may be that you need to replace your nozzle. Is it the right size? Or is it worn out? Either way, replacement is relatively simple once you have the right part. If you the parts are not fitted well, then the first thing you will likely notice is dropping pressure.
Causes for Rough Pressure in a Pressure Washer Pump
When the pressure begins running rough, it is often a sign that the inlet water is too cold or too hot. Remember that even water from your faucet can be heated by the sun. To make sure this doesn't happen, ensure that there is enough air around the water so that the right amount of pressure can be made. You can also check the discharge valves and replace them if need be. If that doesn't fix it, then you may have serious mechanical damage.
Causes for Leaking in Your Pressure Washer
It is not uncommon for a leak to occur and generally they do not require complicated procedures to be repaired. In most cases, the leak occurs when the seal is broken or worn out. All you need it do is replace or repair the seal. It's also not uncommon to have an oil leak. To prevent either of these issues, make sure you are replacing your seals at least two times per year.
Causes for Pulsating Pressure Washers
This case may seem that it's complicated or due to a problem with the mechanics of the machine, but in most cases a pressure washer pulsates because it has accumulated dirt and dust. All this takes to repair is a good cleaning. If that doesn't fix the issue, then it may be that the plunger is having issues. Check that before you decide on more costly fixes.
What to Do When You're Ready for a New Power Washer
If your power washer is having issues that aren't as simple as the ones listed above, then it may be more financially reasonable to replace your unit rather than fix it. In that case, you will be glad for the help of Hydro Tek. We specialize in this industry and are standing by to help you find the right selection of your needs. Contact us now at 800-274-9376 to get started.