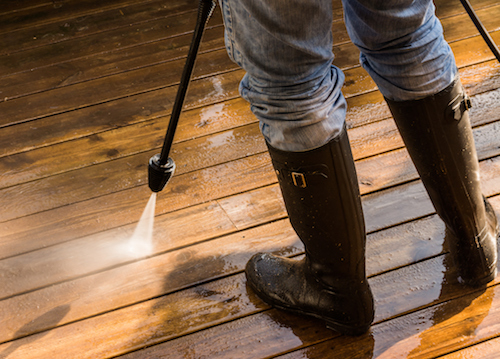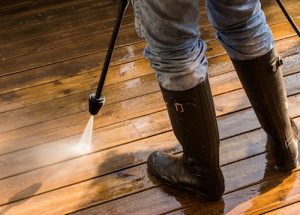 You likely spent a lot of time determining the right pressure washer for your needs, and you should spend an equal amount of time finding the right pressure washing accessories. Doing so can help ensure that you spend as little time as possible washing while also getting the surface as clean as possible. If you have additional questions after reading this advice, contact Hydro Tek at 800-274-9376 for help.
Specialty Nozzles Can Have a Big Impact
Not all nozzles are created equal. Different options have different spray patterns and those patterns can affect how wide and strong the spray is. Consider that a 40-degree nozzle offers a flat spray at a 40-degree angle. You can also choose 25-degree, 15-degree, and even 0-degree nozzles. Just be sure that you know how to use the nozzles. For example, a zero-degree option can burrow into wood and damage it.
Then you have variable fan nozzles that allow you to vary the spray anywhere from zero to 40 degrees just by twisting it. This is a great option if you have the need for different nozzles, and can save a lot of time because you will not need to stop and switch out the nozzles. Specialty nozzles can be helpful too, such as rotary nozzles that offer the impact of zero-degree nozzles but give the fan coverage of a 25-degree nozzle.
Enjoy the Speed of a Variable Pressure Wand
Also known as a dual lance, a variable pressure wand allows you to twist the handle to lower and raise the pressure of your spray. If you also attach a chemical injector, the power washer will automatically suction the chemical into the water when you lower the pressure. Instead of having to stop what you are doing, change the pressure, try out a small area to see if it's right, and potentially change the pressure over and over again, you can simply make adjustments as you go.
This is helpful not just when you are trying to find the right pressure but when you are moving areas that need different levels of pressure. What's even better, is that the detergent is injected into the water after it leaves the pump – which means that you do not have to worry about the chemicals hurting the seal of your pumps.
Surface Cleaners Can Get Flat Surfaces Clean Much Faster
If you add a surface cleaner to a hot water pressure washer – or even a cold water pressure washer – you can get just about any flat surface dramatically cleaner in less time. This type of surface cleaner is perfect for areas such as garage floors, deck, driveways, patios, tennis courts, and other flat surfaces. Contact Hydro Tek at 800-274-9376 if you would like to know more about choosing the right pressure washer accessories.