Agriculture Industry Cleaning Solutions in Omaha NE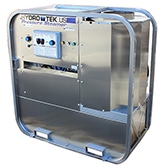 HN Series Stationary, Electric Powered, Natural Gas, LP or Diesel Heated
Click Here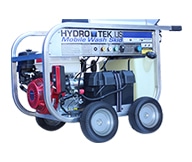 SM Series Compact, Portable, Gas Powered, Diesel Heated
Click Here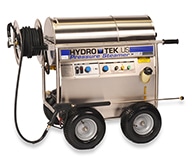 HD Series Compact, Portable, Electric Powered, Diesel Heated
Click Here
Find the Best Pressure Washers for the Agriculture Industry in Omaha NE
If you are in the market for pressure washers for the agriculture industry in Omaha NE that come with exceptional warranties, are made from rust- and corrosion-resistant materials, and are sold by experts in the field then you want to work with Hydro Tek. Whether you know exactly what you need or you want the advice of experts, we are here to help – just call us at 800-274-9376 .
Unlike Our Competitors' Products Our Pressure Washers for the Agriculture Industry in Omaha NE Do Not Rust
One of the biggest differences between Hydro Tek and our competitors is that our machines last longer than theirs do. This is due in large part to the fact that they are stainless steel and corrosion resistant. This means they last longer and require fewer replacement parts.
On the other hand, our competitors' units do rust. The harsh chemicals needed for cleaning agriculture sites often rusts their machines within a few years and their customers are out buying new machines again. We know you want pressure washers that last and that's why we build them the way we do.
Agriculture Cleaning Equipment
We understand your industry. We build our machines just for your industry. That is why they are designed for heavy-duty work like cleaning out stables and animal waste, mud, and feathers, but can handle the less critical issues like cleaning out bovine and ovine segments.
Use our pressure washers to clean out small fur animal boxes, dairy milking equipment, fishing nets, booms, holding pens for fishing production, farming vehicles, farming equipment, and even the animals themselves. Our machines are big, bold, and powerful but are also entirely adjustable so that you get the exact heat and temperature the job requires.
Trust the Lifetime Coil Warranty That Comes with Our Products
If you are not yet convinced that we offer the best options in pressure washers for the agriculture industry in Omaha NE, consider that it comes with a lifetime coil warranty. This warranty means you have the peace of mind that if something goes wrong you are protected but it also gives you the confidence that we are providing a quality product we're proud to stand behind.
Our Pressure Washers for the Agriculture Industry in Omaha NE Can Help with All Livestock and Dairy Needs
There are many reasons that your livestock and dairy segment needs the best materials and products to maximize cleanliness. Our products help promote hygiene and cleanliness in pig farming, right up to the moment they are transported for slaughter. Deep cleaning poultry operations helps eliminate vermin, viruses, and bacteria, and our pressure washing equipment can get rid of excrement, soiled saw, and food from cattle, sheep, horses, and goats.
If you have questions about finding the best pressure washers for the agriculture industry in Omaha NE we recommend you Contact Hydro Tek at 800-274-9376 .