Pressure Washers for the Agriculture Industry in Alexandria MN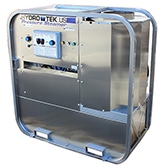 HN Series Stationary, Electric Powered, Natural Gas, LP or Diesel Heated
Click Here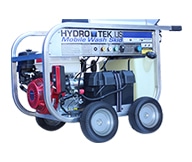 SM Series Compact, Portable, Gas Powered, Diesel Heated
Click Here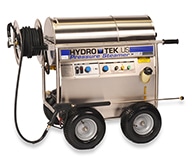 HD Series Compact, Portable, Electric Powered, Diesel Heated
Click Here
Looking for the Best Pressure Washers for the Agriculture Industry in Alexandria MN? Look No Further
There are dozens of reasons to choose Hydro Tek for all your needs related to pressure washers for the agriculture industry in Alexandria MN. Our pressure washers are up for the task of cleaning out animal stables, worksites, and the animals themselves. We invite you to keep reading to discover what makes us different than the rest and then contact us at 800-274-9376 if you are ready to purchase the best pressure washer on the market.
You Don't Have to Worry About Corrosion or Rust with Our Pressure Washers for the Agriculture Industry in Alexandria MN
One of the several factors you will need to consider when shopping for pressure washers for the agricultural industry in Alexandria MN is how long it will last. One of the key factors that determines the answer to that question is whether or not it is prone to rust. Our competitors use materials that may only last a few years before being overtaken by rust or being corroded.
In a business in which harsh chemicals are often needed, it is essential to have a rust-free material. That is why we use stainless still that is corrosion-resistant. If you want to make the best long-term investment then we are the company to work with.
We Are Proud to Offer a Lifetime Warranty on Coils
Every company may claim to have the best pressure washers for the agriculture industry in Alexandria MN but the real question is: Do they back up that claim? Do they do anything to prove it? At Hydro Tek we do more than talk – we are serious about our quality. That's why we can provide a lifetime warranty on coils with our products.
Your Livestock and Dairy Needs Are Covered with our Pressure Washers for the Agriculture Industry
No matter what your livestock and dairy need cleaning needs are, we know that you need products that can maximize cleanliness and promote hygiene. Our products are essential tools in meeting that goal. Deep cleaning poultry operations gets rid of bacteria, viruses, and vermin that could otherwise ruin an operation. Excrement from cattle, horses, goats, and sheep is no match for our products.
To find out more about pressure washers for the agriculture industry in Alexandria MN, Contact Hydro Tek at 800-274-9376 .